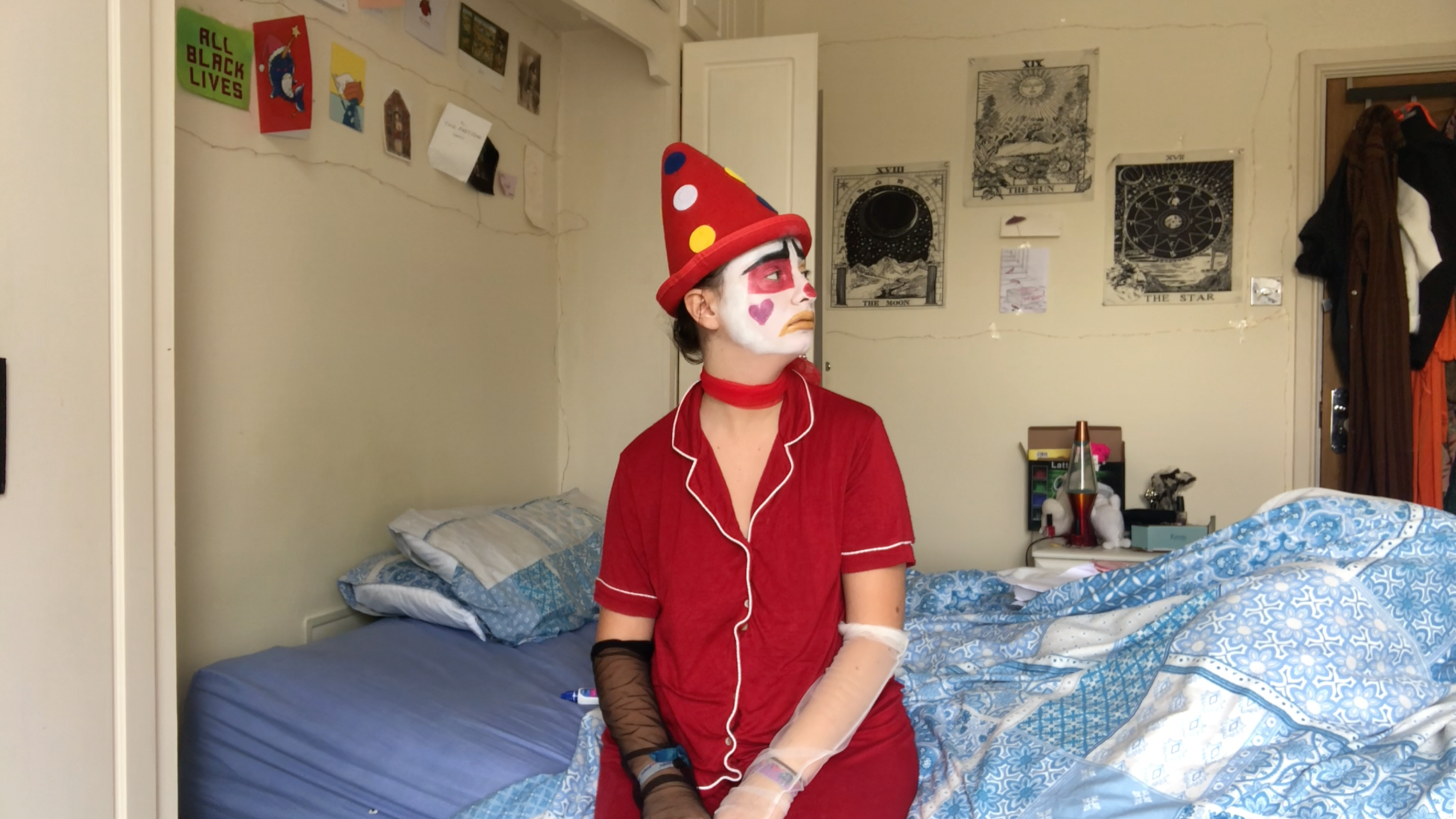 About Me
I am a French Non-Binary (They/She) director, clown, writer, and designer, and I am always on the lookout for my next obsession. I am particularly interested in using my art to celebrate Jewishness, foreignness, and queerness. I like to celebrate the strange, and enjoy exploring different methods of storytelling to create absurdist worlds, but I am always guided by care as the base of my practice. 
I use clowning and spoken word to help the audience access their feelings in a safe way. I am trying to establish a sort of 'theatre of the kind' where difficult topics can be touched upon in a non triggering way. I am still very much learning, but I am hoping to develop a show around this idea next year. 
I am due to graduate from the Royal Central School of Speech and Drama with a BA in Performance Arts and I am excited to see what the future holds for me next!