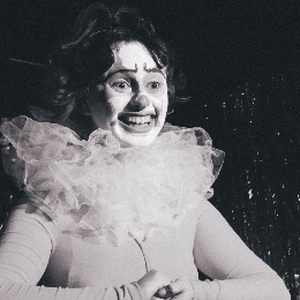 Please note that those are the performances I am currently showing or working on. I believe those are the ones that can be adapted to different venues and callouts, which is why I have chosen to display those specific ones as I think they are relevant to my practice right now and to my future as a clown performer.
Cabaret performances
I perform at different cabarets - the latest one has been the Cul-Baret on the 24th of June. I cater different acts for each one. This video is from a performance at the Queer Cabaret of my university. I do standup, different clown acts, and tend to improvise a lot and change depending on what is asked of me and what the theme of the night is. Generally, it is always quite campy and raunchy, with political meaning behind.
I have a recurring performance that involve oranges - the content tends to change depending on the venue need. Originally, it is performed in a kid's paddling pool and contains liquids, however it can be done without any liquid and fake oranges. It is a lip-sync to a song about oranges that gets progressively odder. I have performed it for Q'Were London and The Lipsync 1000 competition. It can also be expanded into longer performances that include standup and chats about the audience.

The meaning of the performance changes depending on how much time I am given by the venue to perform it. Either it is completely absurdist comedy and features spoken word when I explain that this performance is about anything and everything - from capitalism to walking the dog; or it is about the objectification of the queer body. Indeed, I get progressively more naked during the performance with provocative words written on my body, and if I have time I like to talk and question the audience why there is such a need for drag and queer performers to be overtly sexual, and what part of the community this represents.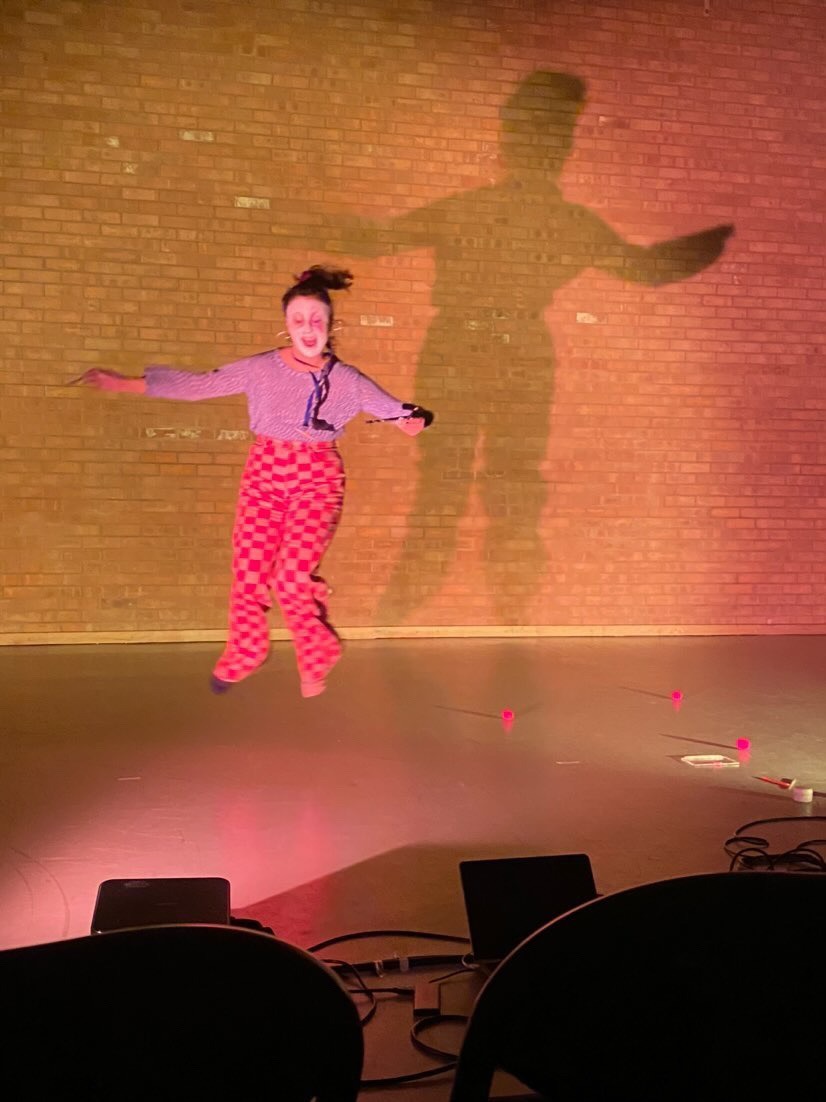 How I Became A Clown
This is a performance about grief and loss. I talk about how and why I became a clown whilst putting on my clown makeup. The piece starts funny and ends up becoming progressively darker but always in a way that feels safe - when I do it I check in with the audience regularly. The piece is to help audiences understand what grief can feel like and what it really looks like. I like to use clowning to make people confront and understand difficult feelings, so for me this piece is a very interesting exploration of that. I would like to develop this concept more into a full hour show next year.